Customer satisfaction is our eternal pursuit

Coil Coating Line Of Home Appliance
The products are widely used in building materials, decoration, household appliances, packaging, printing, petroleum, chemical industry, pharmaceutical, agricultural and sideline products (grain, melon and fruit, feed), rubber and plastic, leather, tape, printing and dyeing, automobile manufacturing and other processing and manufacturing industries.
---
Keywords:RTO | Waste Air Incinerator | Coiling Coating Line
---
Product details
Product Introduction
The complete color coating line consists of surface degreasing, rust cleaning, continuous priming coating and surface coating, drying and curving processing. The color plate and color aluminum plate produced by the production line are widely used in refrigerators, washing machines, air conditioners, electric cookers and other household appliances, as well as decorative materials such as integrated ceiling and furniture.
Product Features
With the advanced three coating and three drying process, the coating and printing process are arranged to make the product have superior surface decoration and good post processing, corrosion resistance, scratch resistance and other surface quality, and can achieve different decorative effects of low light to high light, and the effect of fine printing pattern or pearlite flicker. And configure our own intellectual property rights waste heat recovery system.
Technical Characteristics
| | |
| --- | --- |
| Raw material | Steel strip/aluminum strip |
| Width | 600~2650mm |
| Thickness | 0.15~3mm |
| Outer diameter | Φ800~2500mm |
| Inside diameter of coil | Φ405~Φ605mm |
| Process speed | 15~80 meters/minutes |
| Energy saving method | Waste gas incineration,waste heat recovery and utilization to reduce energy consumption |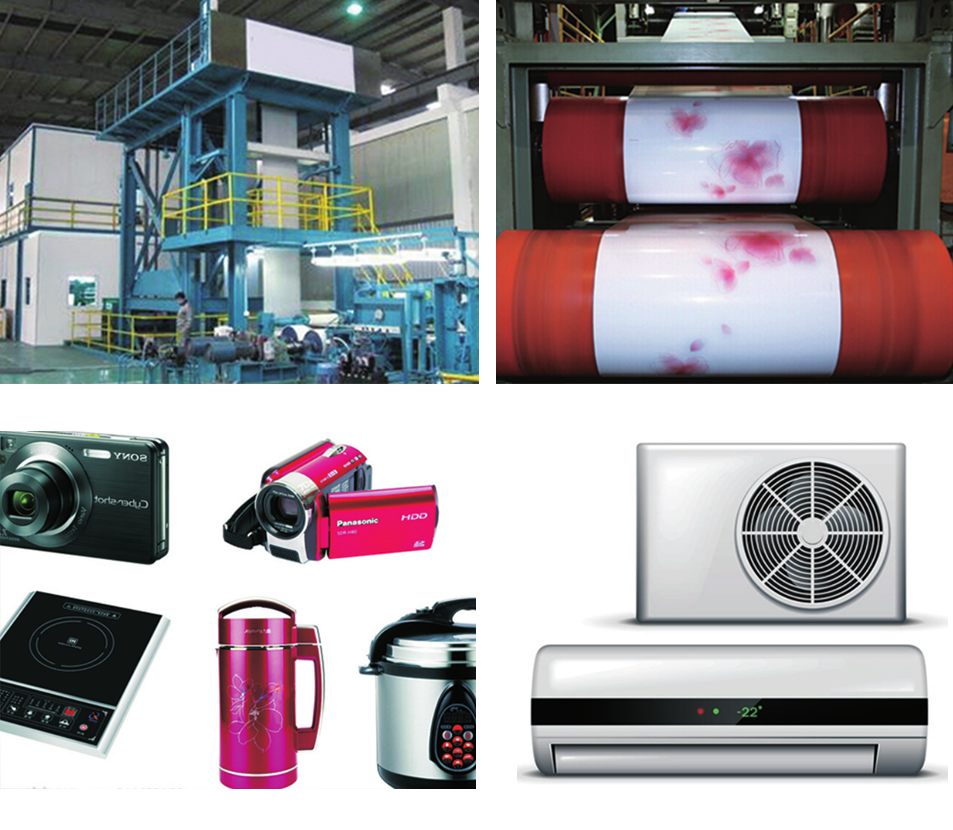 Welcome to contact us at any time. we will serve you wholeheartedly!

Mobile station
---
Copyright 2023 Changzhou Dinglong Environmen Protection Equipment Co.,Ltd