Customer satisfaction is our eternal pursuit

Continuous RTO
The products are widely used in building materials, decoration, household appliances, packaging, printing, petroleum, chemical industry, pharmaceutical, agricultural and sideline products (grain, melon and fruit, feed), rubber and plastic, leather, tape, printing and dyeing, automobile manufacturing and other processing and manufacturing industries.
---
Keywords:RTO | Waste Air Incinerator | Coiling Coating Line
---
Product details
Introduction
The continuous heat storage RTO applies to orderly discharged, high concentration, poisonous, harmful and smelly organic high-temperature waste air during production. Compared with traditional RTO, our trademark continuous heat-exchange process(recovery) has better stability and lower the energy consumption in the continuous production.
Process Principle
The regenerative high temperature incinerator applies to burn waste air that contains a certain amount of combustible air in certain temperature. The air preheated in heat exchanger, it goes to burn zone when reach the budget temperature. Chamber temperature(720℃-750℃/T) controlled by Large adjustable combustion machine. The harmful organic matter in exhaust air is fully cracked (oxidized)to burn. Partly heat during burn will be used for heat other part mixed with new air will be used for preheating. To ensure the safe operation burn temperature, chamber negative pressure and air flow will be well controlled. constant heating temperature of hot air and pressure in main pipe will be controlled, to ensure the stable operation of centralized heating system.
Working Flow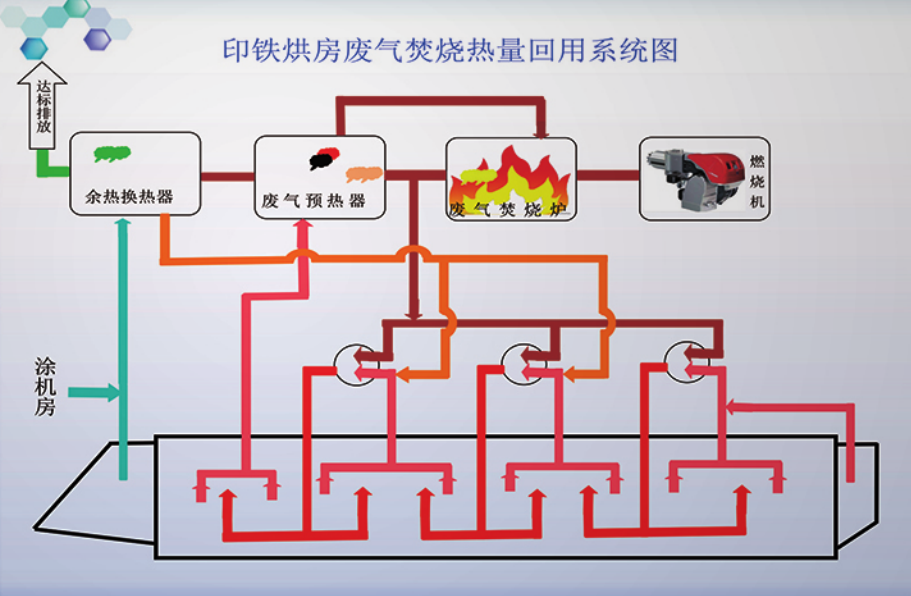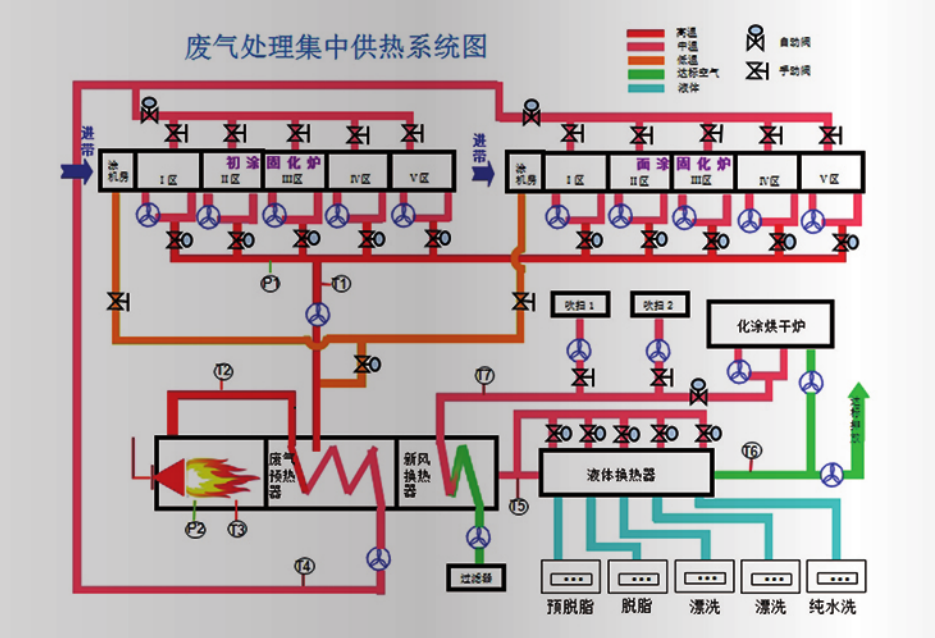 Performance Characteristics
● High purification efficiency: exhaust collection, mixing, air distribution, heat exchange(heat storage) sufficient, temperature control stability. The purifying efficiency can be increased to more than 99. 5%. Achieved the Beijing/Shanghai/ Guangzhou regional environmental protection standards.
● Significant energy-saving effect: heat energy recycling by high temperature burn will save 15%-35% energy verified by our customer.
● Safe: furnace body is provided with an explosion-proof door and the detonation pressure is released, micro negative pressure with divided burn is not easy to temper.
● High automation control: one key start, complete automatic control with over temperature, low temperature and flameout alarm, so as to ensure the safe and stable operation.
Application Area
It widely used for flame plating in automobile, vehicles, shipbuilding industrial. Apply for petro, chemical engineering, ink and colorant industry. Such as rubber and plastic, leather, adhesive tape, electronics printing and dying, metal plate coating and laminating, construction material etc. as well as food, medicine and additives industry.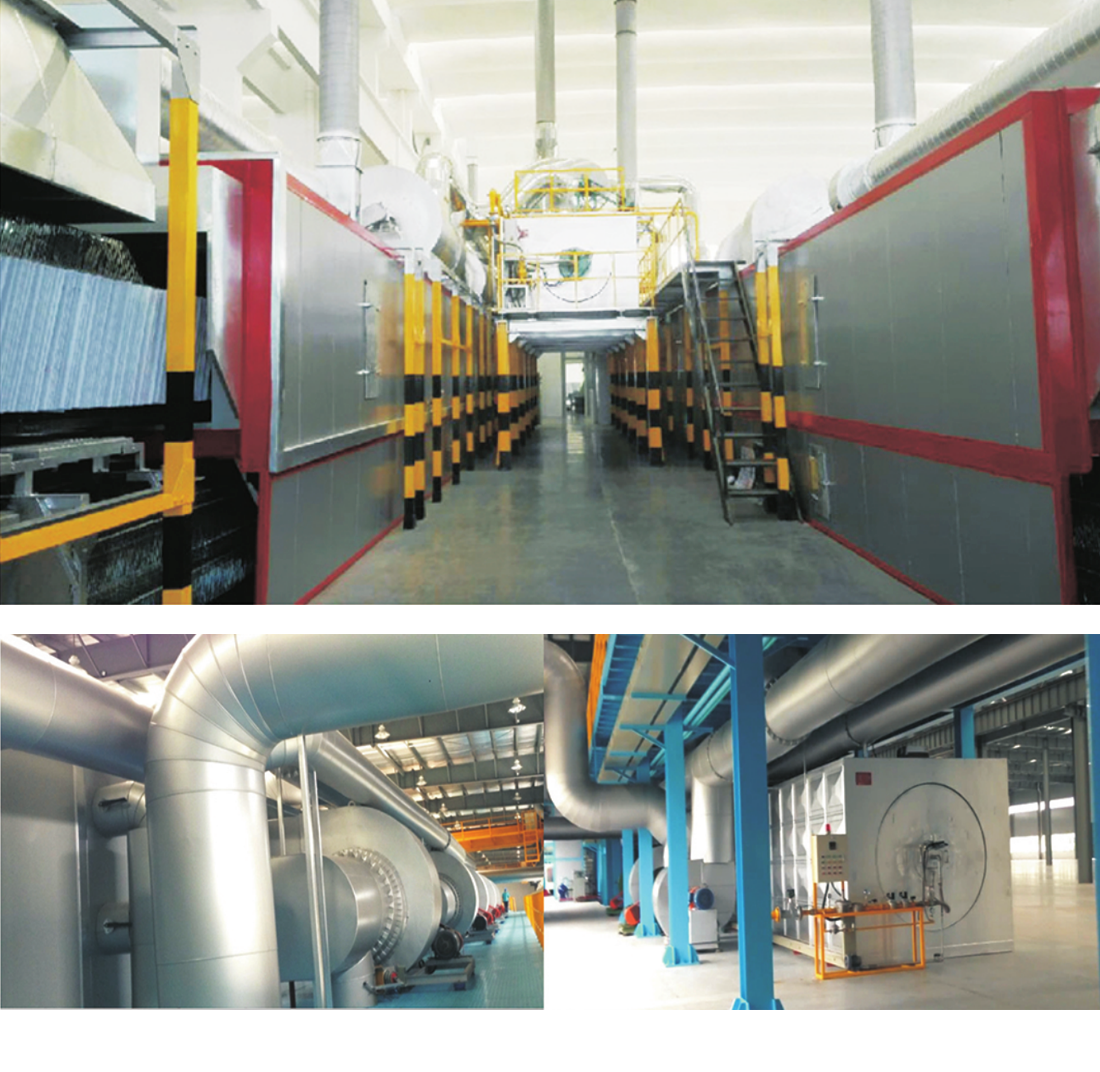 Welcome to contact us at any time. we will serve you wholeheartedly!

Mobile station
---
Copyright 2023 Changzhou Dinglong Environmen Protection Equipment Co.,Ltd